Cennet Yüzer CANKILIÇ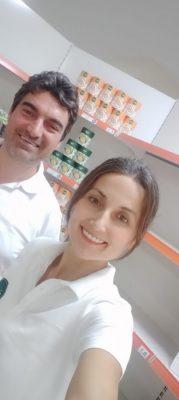 Do you know that we broke an import record in the "walnut of God" in these lands known as the gene center and homeland and paid 129 million dollars for walnuts that we bought from abroad only last year?
Frankly, I did not know, as a person who lived in walnut and almond trees. I knew that the production was low because its weight has been constantly increasing between 50-90 lira (without shell) in recent years, but I was really upset when I learned that we bought from Chile, Ukraine and Russia.
From whom did I learn these?
While we were sitting with friends in the garden of the Bursa media recently, the young couple, whose names we later learned was Seyit-Güler Özgür, came to us. They said that they came from Ankara through a common acquaintance. They had little boxes with the words "baked walnuts" on them.
An outstanding new flavor in Bursa Turkey!
GÜLNAME PAÇA / BURSADA BUGÜN
Seyit and Güler Özgür, who have been working in walnut business for 5 years in Bursa, created a different flavor from walnuts.
They were produced flavored baked walnut, as a brand new package for nishe segments.   
Baked walnut, which is a different flavor, has many vitamins and minerals as well as its taste.
Seyit and Güler Özgür said,  "We have been doing this business for 5 years, my wife Güler Özgür was a teacher before. We implemented this idea for our children. We have two children. We have walnut gardens.  We have difficulties feed our children with walnut. In order to overcome this problem, we baked the walnuts to make them more enjoyable. Then they willing to eat, because they like its crispy taste.  After that we decide to implement our idea".
"THE BIGGEST FEATURE OF OUR WALNUT IS A BAKED AND PATENTED PRODUCT"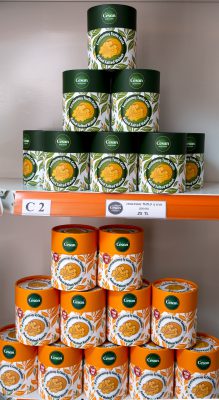 Saying, "We have been working as a building for 4-5 years, but we have been on the market for 1 year," Seyit and Güler Özgür said, "Whoever we have tasted it so far has a success of 70% according to the comments. Especially because children see their taste like chips, they consume it with pleasure. They are also slightly reactive to salt, but our salt is a special salt. We use natural spring salt from Erzincan. The most important feature of our walnut is that it is baked and patented. Patents have been made abroad and domestic. Walnut is first cracked, then sorted and sorted. after bandırılıy the pre-wash water. then again solutions of the on hold little water. after that, baking and made the salting process. first, a product in the world and Turkey. flavored walnuts by the Turkish standards Institute (TSE) because it is not in the standard will be created us with specific criteria We will also be entitled to obtain TSE, so that we will be able to export abroad. we work together with. They will examine our product and conduct a scientific study. Because no baked walnuts in Turkey and in the world. We believe that this study will support us. We want to continue on our way in a natural, healthy way, "they said.
"THE ONLY FOOD THAT CONTAINS SILVER ION"
Expressing that baked walnuts are very beneficial, Güler Özgür said, "The benefits of walnuts do not end with counting. Its shape is already similar to the brain. It opens mind in perception. It is good for Alzheimer's and diabetes patients. It is the only food that contains silver ions. It contains the highest quality omega. It contains omega3. We started from children. "We wanted them to be fed with a healthy food instead of foods like chips. Our chocolate walnut will be released soon," he said.